Brian Mulroney's ascendancy to the Prime Minister's Office began when, on the advice of his father, he left his hometown of Baie-Comeau to attend StFX, a small liberal arts university nestled in Antigonish, Nova Scotia. It was at StFX where, surrounded by colleagues immersed in provincial and federal politics, he found his voice. By engaging in debates concerning a wide range of political issues, Mr. Mulroney developed a unique skill set – one that would serve him well in the key leadership roles he would undertake in the private and public sector.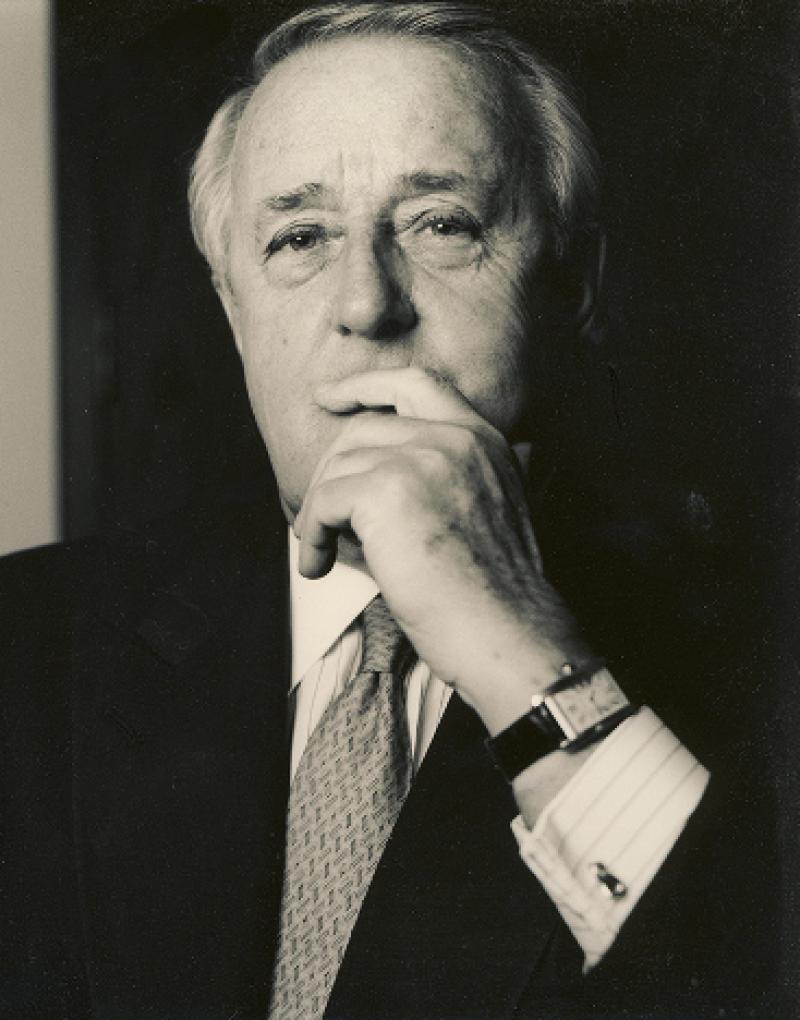 After serving as President of Iron Ore Canada, where he distinguished himself as a masterful negotiator, Brian Mulroney, in 1983, ran for the leadership of the Progressive Conservative Party. In what would be a hotly-contested leadership convention, he emerged as party leader.
He then went on to win the 1984 federal election with the largest landslide in Canadian history, securing his place as the country's 18th Prime Minister. That achievement was followed by a second major election victory in 1988, the first time the Conservatives had won back to back majorities since the party was led by Sir John A. MacDonald.
As the architect of several historic policy initiatives, including the Canada-US Free Trade Agreement (CUFTA), the North American Free Trade Agreement (NAFTA), the Air Quality Agreement, and the Goods and Services Tax (GST), Prime Minister Mulroney elevated Canada's stature throughout the global community.
Since leaving public office, he has continued to affirm the importance of effective leadership in transforming the political landscape.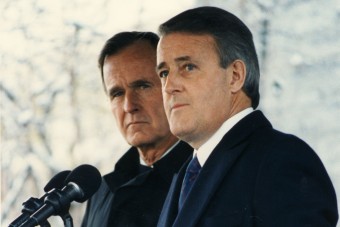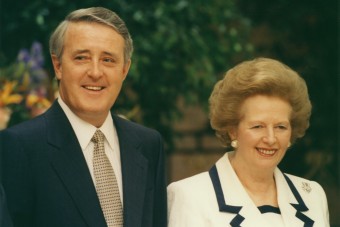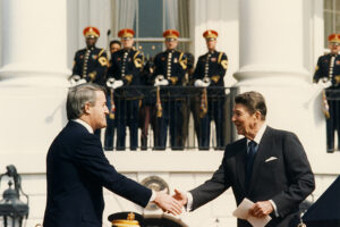 It is Prime Minister Mulroney's steadfast commitment to building an even stronger Canada by educating and nurturing future generations of leaders that convinced him to establish the Brian Mulroney Institute of Government at StFX. Inaugurated in 2018 to promote civic engagement, the Institute is dedicated to supporting researchers as they address contemporary policy issues while training undergraduate students to assume leadership positions in the public sector.
At the Institute, it is Prime Minister Mulroney's hope that his legacy, shaped and guided by his experiences at StFX, will inspire others to leave a lasting and positive impact on Canada. It is a vision shared by the entire StFX community.